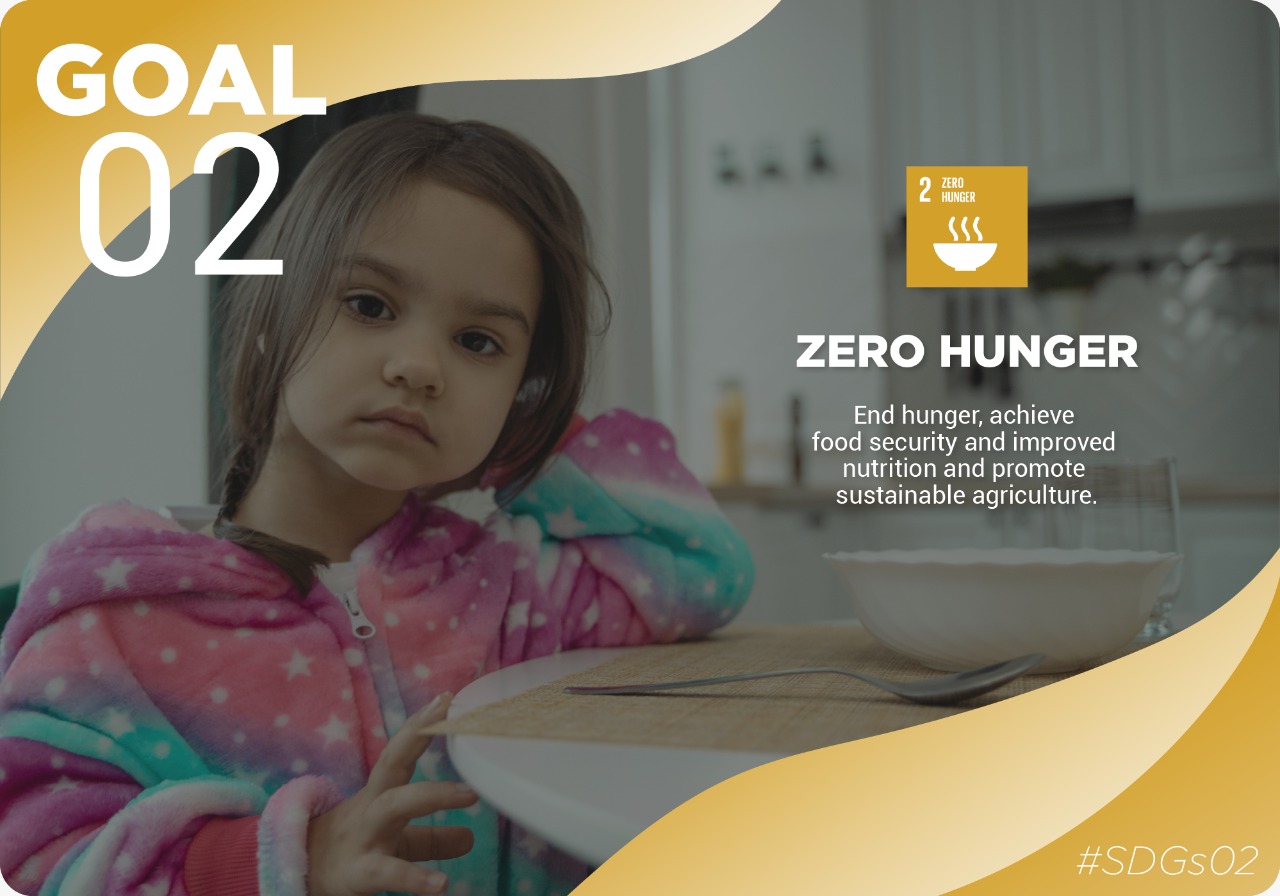 GOAL 2.

Healthy School Meal Recipe Challenge
Why do I have to do these challenges?
The World Food Programme (WFP) says that 135 million suffer from acute hunger largely due to man-made conflicts, climate change and economic downturns. What would it be like to spend all day without being able to eat? The psychological and, specially, physical consequences are devastating.
In addition, millions of children in many parts of the world are suffering the consequences of hunger: "144 million children under age 5 were affected by stunting in 2019", according to United Nations. It is necessary to raise awareness of the importance of ensuring that no one in any corner of the world goes hungry. For example, with small actions we can raise awareness about the importance of not wasting or wasting food. Discover all the challenges we have in place to support SDG 02!
Challenge
Goal 02 SDG
Facts and Figures
Goal 2 Targets
Challenge
Just prior to the COVID‑19 pandemic, 650 million people were going hungry, and some 2 billion people were suffering from food insecurity – figures that had been rising since 2014. The crisis has posed additional threats to global food security and nutrition. Disrupted food supply chains and economic slowdowns have affected food systems worldwide and threatened people's access to food, making the target of ending hunger even more distant. COVID‑19 is expected to exacerbate all forms of malnutrition, particularly in children, due to a loss of household income, a lack of available and affordable nutritious food, reduced physical activity and disruptions in essential nutrition services. Even discounting the effects of COVID‑19, around 230 million children suffer from malnutrition. Urgent short-term actions are needed to avert rising hunger, and a transformation of food systems is required to achieve a healthy and sustainable food future for all.
Goal 02 SDG
Facts and Figures
Goal 2 Targets